If you have been the injured in a serious car or truck accident, the law provides that the insurance company for the responsible driver/owner must compensate you for your injuries and losses. Unfortunately, insurance companies are often not willing to pay compensation fairly to the victims.
Insurance companies are businesses, and the less they pay you, the greater their profit is. Therefore, you should not be misled by the promises of insurance adjusters to "treat you fairly". Rather, one must be cautious and consult an expert auto accident attorney before initiating any negotiation or filing claims with the insurance company.
Injured in a Car Crash?
Get Help TODAY –
You have limited time to file any lawsuit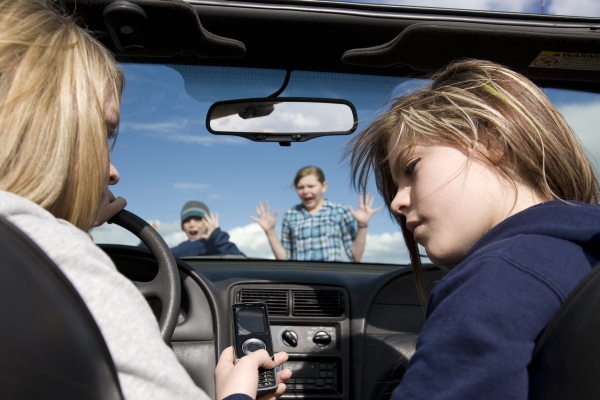 Here are some useful points that will help you in dealing with these unfortunate circumstances like automobile accidents.
The law provides that if you are injured in an auto/truck accident , you are entitled to compensation for medical bills, lost income (past and future), pain and suffering, disability, disfigurement, and loss of the enjoyment of life.
If there is a death, certain survivors are entitled to compensation for loss of support, companionship, guidance and other similar damages.
There are time limits for filing a lawsuit. An attorney can explain these limitations after discussing where the accident occurred or whether there was an injury or death. Don't rely upon advice from the insurance adjuster. Rather, trust an expert car accident lawyer to handle your claim for compensation and to handle all of the paperwork dealing with insurance claims.
Health care providers want to be paid promptly for their services. We are experienced in working with health care providers to delay their collection efforts until your claims are settled.
There are some things that you must do at the time of vehicle accident
Report car accident and accident injuries quickly to police and keep a copy of the accident report or information that is given to you.
Get complete medical treatment.
Take on-the-spot photographs to support your claim or get copies from the police.
In case of truck accidents, verify whether the truck was following all the regulations or not.
Do not sign any documents without thoroughly checking and seeking an expert's advice.
We suggest taking advice from an automobile expert attorney to ensure you get the right claim information to develop and maximize your recovery from the insurance company. Dealing with an insurance company can be overwhelming if you take the insurance company on by yourself.Contact us soon for expert legal assistance if you are already dealing with any such problem. Delaying this problem could further complicate the matter.
Contact Houston Auto Accident Attorney, Bat Tucker today at 713-771-5453 for a FREE CONSULTATION to discuss your options with him.