If you are in a public place, such as a grocery store, department store, sidewalk, drugstore, you generally expect that place to be safe. You don't expect a visit to the grocery store or the mall to put you at risk, but sometimes it does just that. If a business owner or property manager fails to properly maintain public walkways, the resulting hazards can cause you to slip and fall, leading to many different types of severe injury. (Read why it is important to contact a injury lawyer immediately)
Injuries from Slip, Trip or Falls
Get Help TODAY –
You have limited time to file any lawsuit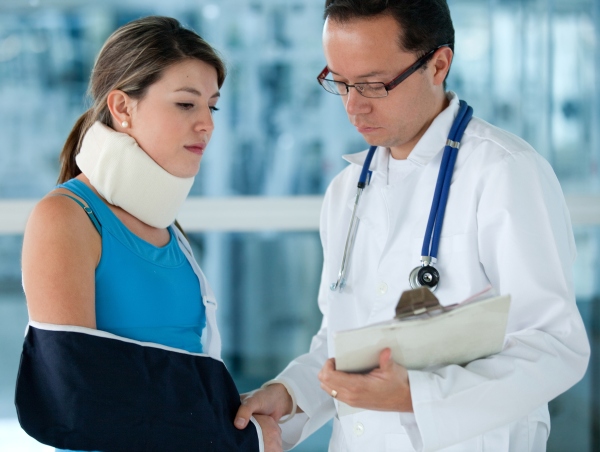 Premises liability law covers a wide variety of claims including slips, trips, falls due to hazards, and failure to maintain structures or property that can cause serious injuries to those that come in contact with these areas. If you have been seriously injured on someone else's property due to the negligence on the part of the owner, you have a right to make a claim for those injuries. This is even true if you slip and fall at work
The Law Offices of Blaine A Tucker have been handling and winning Slip n Fall Lewsuits for many years. These cases have been pursued for injuries on constructions sites, retail stores, private homes, governmental properties, hotels and motels, shopping centers, and other business.
These are some of the types of dangerous premises cases that we handle:
Slip and falls on ice or other slick surfaces
Elevator accidents
Failure to maintain roads and highways
Stairway accidents
Falling merchandise
Dangerous retail layouts and designs
Sharp corners and defects in retail displays
Bar/lounge liability
Hotel and motel liability
Toxic exposure and chemical contamination
Inappropriate construction site safety
Playground accidents
Inadequate or negligent security on premises
Improper warning signs
Electrocution
Roof or window falls
Unsafe or Slippery conditions in stores
Simple Falls can result in Serious Injury
Until you are injured, you may not understand the possible severity of a slip and fall accident. But there are many potentially life-changing consequences of a slip and fall accident, including:
Traumatic brain injury
Broken bones
Disability
Spinal cord injury
Contact Houston Slip and Fall Attorney, Bat Tucker today at 713-771-5453 for a FREE CONSULTATION and he will guide you regarding the kind of action you can take against the appropriate parties in a slip and fall accident. Don't attempt to handle a slip and fall lawsuit on your own. There are too many complexities involved.